Welcome to the website for Darrel Young & The Last Stage West -- one of the few country music bands left in the country that actually performed real country music!!

The Last Stage West was created in 1979 by two brothers - Darrel and Larry Young. They were born and raised in Kentucky, and cut their teeth on good country music and the Grand Ole Opry. This band has always been known for playing honest, true country music -- not the mechanically churned-out pop music that is currently being played on the "so called" country radio stations. When you heard this band perform, you were assured that you were hearing music that made country music history -- the songs that still live on today, despite having been written and recorded decades ago.

The band went through a number of changes over the years, and was ultimately disbanded in 1983 when it became nearly impossible for working musicians to earn a living as musicians. However, playing music is not just something that musicians do…. It's in their blood, and no matter how hard they try, they just can't stay away from it for long. As such, after being dormant for over 15 years, the Last Stage West was hitched up once again in 1998, ready to roll through the musical prairie, headed for yet another musical adventure!

Sadly, the reunited group only lasted about a year, and due to a number of very odd situations, was disbanded again in 2000. But to our great fortune, we managed to capture some of the magic via recordings made during that time.
---
The buttons on the left will take you to the various sections of the site
---
Recent photo of bass player/webmaster: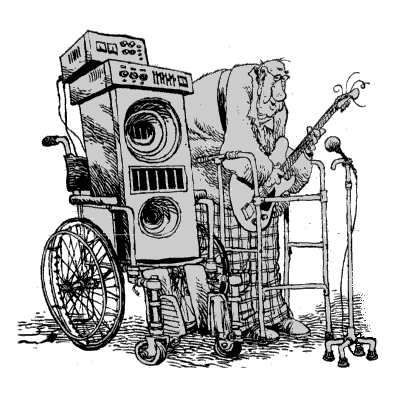 ---
COPYRIGHT © 1998,99 by RMH Computer Services; All rights reserved.